About Us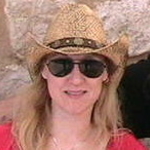 Hi, my name is Mirna and I run the booking of the apartment Takoma Hvar owned by my family. We are descendants of the Hvar's noble Machiedo family and the house accommodating the apartment has been the family property for more than 250 years.

Since my brother and I are DIY enthusiasts, many things in our apartment are done by our own hands. I hope you will enjoy staying there as much as we enjoyed decorating it.

Do not hesitate to contact us if you need anything or have any questions. We will assist you in any way we can. You can reach us by email, mobile or in person since members of our family are staying in the house too.

We wish you a pleasant stay!